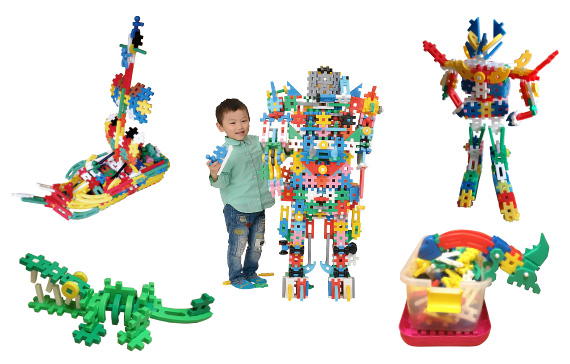 New Block is for kids to enjoy for many years as they grow.

Different variations on colors, enable kids to select appropriate ones for their creations of works.
New Block is light and soft with a safe design.



Selected product of "Good Toy" by Japan Good Toy Awards Committee, authorized NPO.
Having enjoyed by millions Japanese children for over 50 years. There is a reason why children become fully engaged in playing with Newblock.
New Block work is here New Block super Lab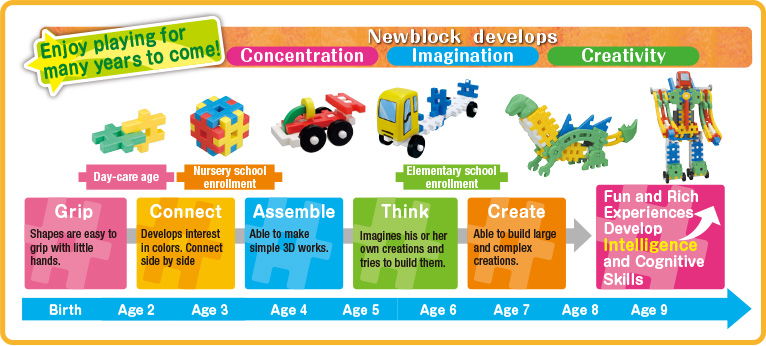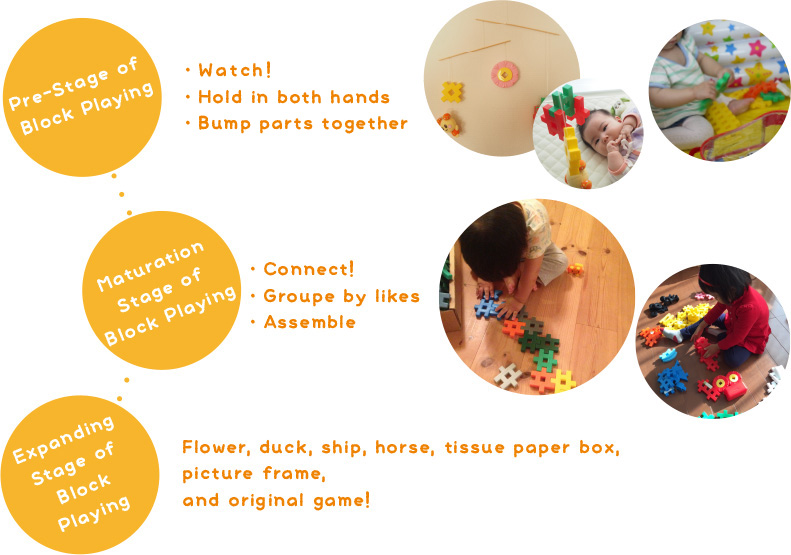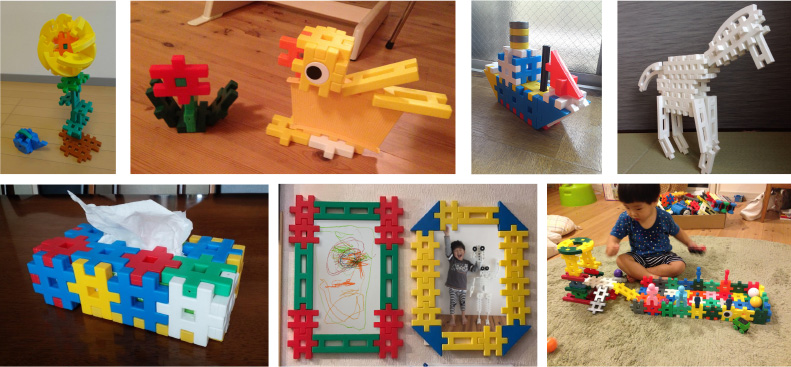 Newblock is a toy that can be played with in limitless ways. It stimulates children's creativity and provides rich experiences. Adults will be astonished at the unlikely ways children express themselves through this toy, and will witness their growth. The pieces interlock at just the right tightness that is neither too tight nor too loose. Children will make considerable use of their hands and fingers, and accumulate over the years an infinite variety of experiences. Play with Newblock and inspire creativity.